FAMILY OWNED AND OPERATED SINCE 1952
Vassh Excavating & Grading is a family owned and operated business since 1952 with three generations of quality service.  In the state of Wisconsin, we are a certified Licensed Utility Contractor.
In 1952, my grandfather, Andy Vassh started Vassh Landscaping and Demolition. My father took over the business and added excavation to the services. At the age of 16 I started working side by side with my father and learned the business from the ground up. I have 33 years of experience to offer.
We provide a wide range of services to residential, commercial, and industrial sectors in the following areas: excavating, shoreline protection, basement waterproofing, concrete removal & replacement, pools & ponds, trenching, landscaping & grading, sewer & water line repair, demolition, roadway, driveways, tree & stump removal, topsoil, basement footings, government contracts, and more. Currently we provide service to Racine, Caledonia, Kenosha, Union Grove, Burlington, Oak Creek, Franklin, and Milwaukee in southeastern Wisconsin.
The services and quality of Vassh Excavating & Grading will remain the same, sustaining the reputation that my father and grandfather built since 1952.
– Randy Vassh, Owner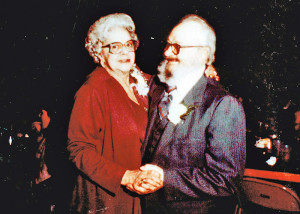 Vassh Landscaping was founded in 1952 by Andrew (Andy) Vassh Sr. (Randy's Grandfather)

Andy & John Sr. (Randy's Dad) operated Vassh Excavating Co Inc. until 1980
John Sr. & Sandi Vassh owned Vassh Excavating from 1980-2004
John Jr. and Randy took over in September 2004 and changed the name to Vassh & Sons

On September 30, 2015, 

Randy took over full ownership and changed the name back to honor his father to Vassh Excavating & Grading Inc.
Jun 10, 2016
Randy and his company are the best I have ever dealt with. The project was finished quicker than anticipated and he was always there for our (naive) questions. He was always on time and on the spot for our needs and concerns. I look forward to our next project. Thank you for helping!!!Adam and Vyara
Feb 25, 2016
Initially, we contacted Vassh Excavating to final grade our lot, spread topsoil and seed to finish our yard after building our home. They have since completed many jobs for us over the years. They have re-built our deteriorating ¼ mile long driveway that was riddled with pot holes and drainage problems for years. Now the driveway stands up to the traffic of a 3 home shared driveway and the hard seasons Wisconsin has to offer. They built us a natural pond without a real plan on our part. Everyone comments on how it blends in with pine woods and the surrounding landscaping as if Mother Nature created it there. They have regraded and built up our horse dry-lot to help with the erosion problems. They have also cleared an area of dead trees, stumps and thick brush and created a "park like" area for us to enjoy with beautiful flowering trees.Vassh Excavating, Randy in particular, is wonderful to work with. They have the equipment, experience and flexibility to complete any job you can imagine. The work is always done beyond our expectations, in a timely matter and as if there never had been any type of construction.We recommend Vassh Excavating to anyone with a project that they need to tackle.Scott and Dawn Barber
Jan 20, 2016
Randy did a really nice job on my property. The quality and efficiency of his work is exceptional. He has the equipment to handle any job.John
Nov 19, 2015
We had a small driveway repair job that needed to be done quickly, before winter. Randy took as much care on this job as if it had been a major undertaking for a large company. Less than a week elapsed between the phone call and completion, and the job was done beyond expectations. We were very pleased.
Nov 10, 2015
I have witnessed firsthand the quality work of Vassh Excavating and Grading which is excellent. Even though Randy owner of Company is my stepson I couldnt love him and be more proud of him as I am and know his father John Sr, my late husband is also. He has done much work for me and continues to do so. He is dedicated to his position and a fine family man. I wish him the very best and great sucess as I'm confident it will grow in strides.
CONTACT VASSH EXCAVATING
&

GRADING
We provide excavating, grading, landscaping, concrete removal, trenching, sewer/water, and demolition services to the following communities in southeastern Wisconsin; Racine, Caledonia, Kenosha, Union Grove, Burlington, Oak Creek, Franklin, and Milwaukee. Contact Vassh Excavating & Grading for your next residential or commercial project and receive professional service, on-time completion, competitive rates, and quality workmanship. We also provide free estimates.
Please Call 
(262) 835-9657 or Simply Fill in the Form Below for More Information